THE FIRST 2-IN-1 DIODE LASER + 3D IPL
PERSONALIZED
HAIR REMOVAL
For the Broadest Spectrum
of Skin & Hair Types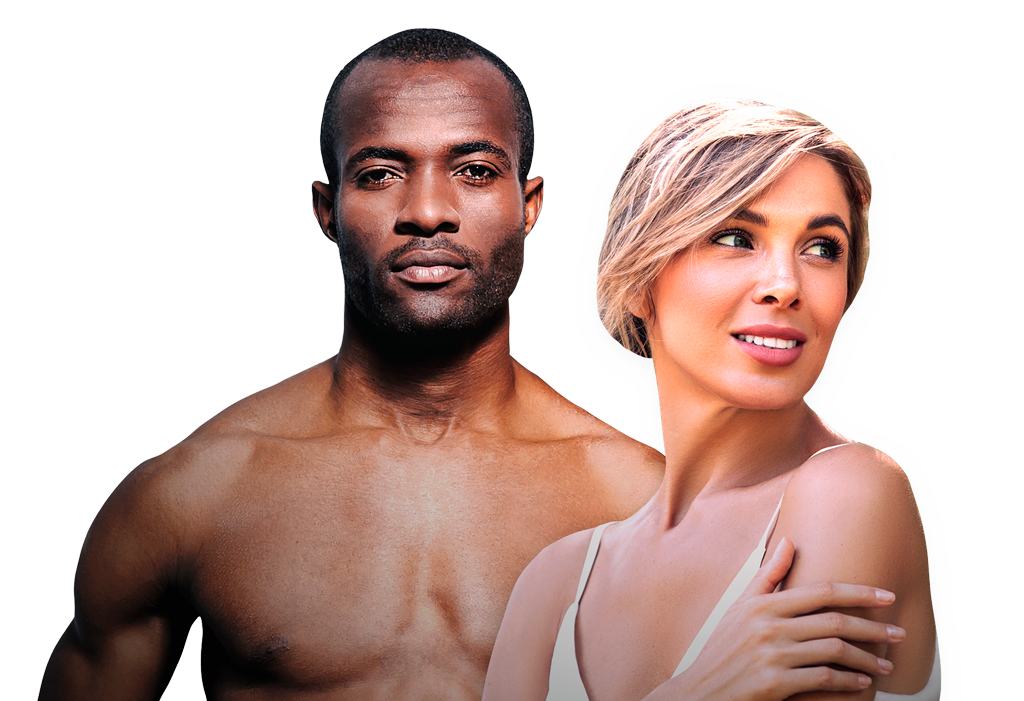 LASER HAIR REMOVAL AT ITS FINEST
When it comes to hair removal, one size does not fit all. Every individual is beautifully unique, all with different skin-hair combinations requiring different treatment settings and modes of operation.
Alpha offers exactly that!
With a combination of MILO and 5 different treatment modes, you can be confident that every treatment preformed is customized to your unique physiology, sensitivity, and treatment stage.
Unparalleled flexibility for enhanced treatment customization and better results.
Unique adaptive cooling technology ensures maximum comfort and shorter treatments
Safe and effective for all skin types (I-VI).
Faster treatments for any area of the body.
Digital melanin meter for skin type diagnosis and personalized parameter selection.
Smart energy delivery minimizes discomfort without compromising the end result.
How it works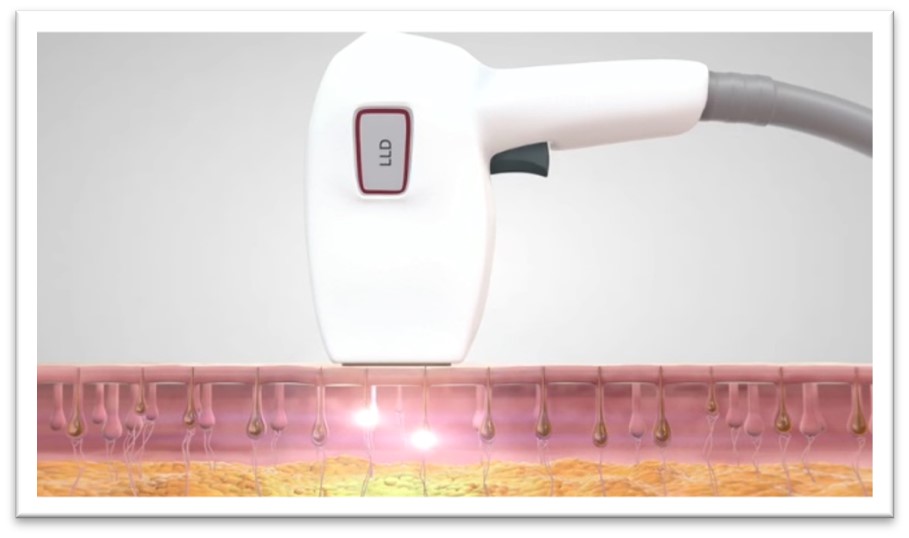 1.
Releasing the pulse
Concentrated light pulses are released onto the skin and hair. The melanin in the hair and skin is the main chromophore which absorbs the light and generates heat.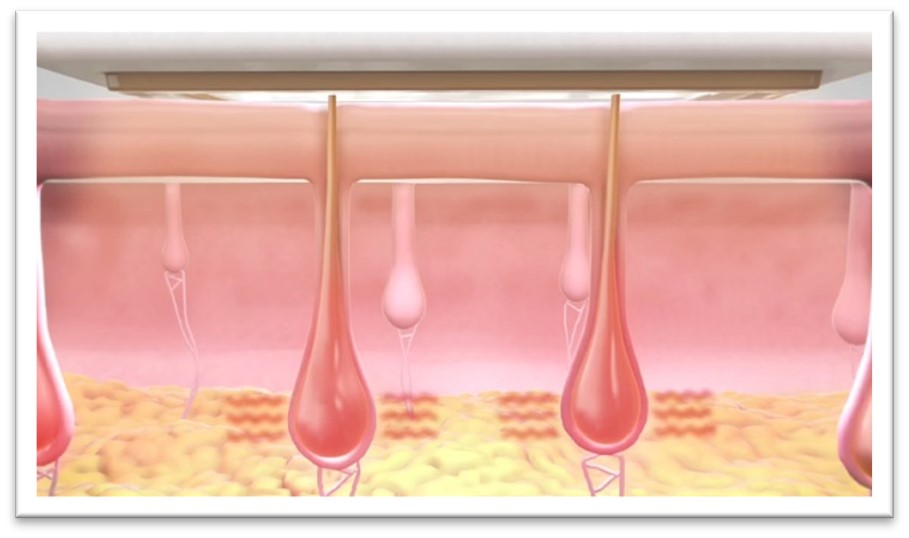 2.
Thermal Damage to
Hair Follicles
Due to differences in melanin concentration and location between the hair follicles and the surrounding skin, most of the heat is generated within the follicles while the skin remains unharmed. As a result of heat diffusion within the follicle, critical hair components adjacent to the shaft are damaged beyond repair.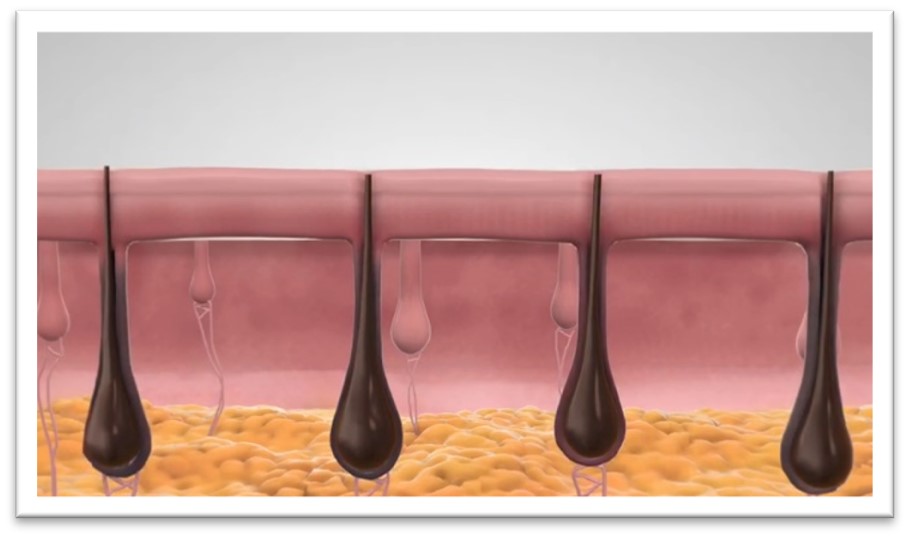 3.
Hair Reduction
As a result of the thermal damage, the follicle is destroyed and loses its regrowing potential. It will take about 2-4 weeks for the skin to shed off the dead follicle and complete recovery.
EVERY MINUTE COUNTS
Over the course of a lifetime, the average person will spend over 1000 hours shaving. Alpha offers extraordinarily fast treatment times for permanent hair reduction, so you can reclaim those hours and invest them in whatever matters to you the most.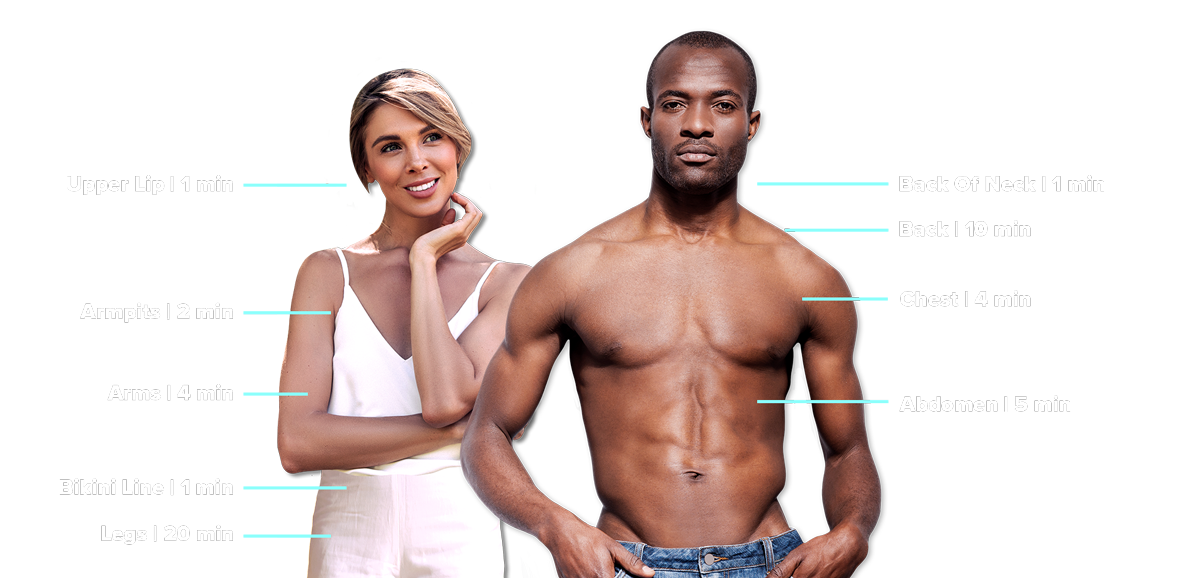 WHY IS IT SO IMPORTANT TO CUSTOMIZE EVERY TREATMENT TO THE SPECIFIC NEEDS OF YOUR SKIN?
Hair removal is a months-long process and requires multiple sessions. During this time, your skin may change its tone and become darker, especially during summer time when UV exposure is more frequent.
To provide safe and effective hair removal treatments at any time of the year, the practitioner must be able to objectively monitor those dynamic changes to your skin tone and adjust the treatment parameters accordingly.

With Milo the Melanin Meter, this crucial step is as easy as the click of a button. Your Alpha practitioner will use Milo to measure the melanin in your skin before every treatment, making sure your treatment is optimally effective no matter the season or changes to the color of your skin.

SCHEDULE YOUR PERSONALIZED
TREATMENT TODAY!
Frequently asked questions